Smooth and perfect work
Overall Rating from 46 Users

I just want to thanks all your staff for all great job. My logo it's great, perfect job guys. I recommend for everyone want something smooth and cheaper. Special thanks to Joe.

Edson Albuquerque
Quality work, perfect design and great for value!
Overall Rating from 46 Users

Found this company online. Very very professional. Customer services has been brilliant. Joe Lewis my account manager has called me, WhatsApp and emailed me throughout the process of designing a logo even after working hours. They are adamant to get it perfect for you and always suggest great ideas and further services! Couldn't recommend this company more! Please do not hesitate to get in contact they even had a online chat which is brilliant. Prices and quality are beyond expectations. Blew 2 other cow boys out the window I used prior. Will be using them in future for sure and recommending them to everyone I know!
Ruhel Ali
Superb Logos, fantastic web design, highly recommended!!
Overall Rating from 46 Users

One night I was looking online for people who made logos then these guys starting chatting to me. Ingic asked me about my ideas for a logo and came up with some brilliant concepts of which I had them alter one to suit my ever changing vision. I had them redesign my web site too, I'm pleased with the end result. Great set of talented guys, excellent communication! Special shout out goes to Rob for his attention to detail and spectacular logo(s) yes I got 2 logos as my needs changed over time. Nice one Ingic Design UK!
John Kennedy
What an amazing experience. Highly recommend!
Overall Rating From 57 Users

Big thanks to Ingic and Robert W. for bringing my project to life. I couldn't be more happy the way it turned out. Prompt responses and problem solving 10 out of 10. Well done and I'm hoping to work with you in the future. Useful. Share. Notify.
Giedre Dromantaite
I was very happy
Overall Rating From 48 Users

I was very happy with the design and I was very happy with the help given to me from Harry and Matt this is my second time using these guys and I'd recommend them highly.

Nathan
What a fantastic company
Overall Rating From 72 Users

What a fantastic company the communication is span they get back to you quick and give you answers that are honest and up front Robert is a legend and so is Alan who owns the company don't hesitate to use these people trust me!

Craig Barratt
Very professional
Overall Rating from 55 Users

Very professional and made some excellent logos for my business!

Daniel
Truly Awesome company.
Overall Rating From 42 Users

This company was recommend to us as being a very professional organization with a competitive price base, and i have to say that we've not been disappointed. From the very outset our account managers were Allen Johnson and Robert Watson both of whom have been truly brilliant, they both fully understood our Brand requirements and developed a Web site that has totally exceeded our wildest expectations, and all this was delivered below budget. YES I said below budget. ALL of our customer have commented on how vibrant and easy to navigate the site was and a total pleasure to use, SO a big THANK YOU to INGIC DESIGN.
Clive Spires
From start to finish Ingic design
Overall Rating From 54 Users

From start to finish Ingic design has been very professional and a joy to have on board. My account manager has been outstanding, offering more than I expected, helping me to navigate through my back office to control stock levels and promotions. I would definitely recommend Ingic services to anyone whose starting online business and wants to get started with a bespoke website...Let Ingic be your choice.
Derek Sekyere
I wanted to thank you
Overall Rating from 52 Users

I wanted to thank you all for the great customer service that you gave me from chatting to you guys at the very early stages to during the creation of my logo with Matt. I had only a good experience working with your team! Thank you and I will definitely be back for more.

Karen Nicolaou
I was really impressed
Overall Rating From 48 Users

I was really impressed with how the team listened to my ideas. Making changes was no problem until I found the perfect logo, which is unique and I'm very proud of.
Claire Ritchie Batty
INGIC Design is the best!
Overall Rating From 47 Users

Genuinely the best company I've had the pleasure in dealing with in an area where I'm so useless with - technology!! They're so efficient, quick, honest, reasonably priced and helpful. I'd 100% use them again and will be highly recommending them to friends and family. I'm so happy I chose INGIC Design!

Nicola Francis
Came here after not being successful
Overall Rating From 105 Users

Came here after not being successful using 99 designs. Not only are Ingic Design incredibly reasonable but very professional, the designers were ringing me up trying to perfect my logo for me and didn't stop till I was 100% satisfied. I am extremely happy with this company and I couldn't recommenced them anymore. [5STARS!!!!] My designers were Adam and Robert
Ben Ross
Fastest service ever
Overall Rating From 125 Users

I have had an excellent experience with this company - they were very responsive (within 24 hours each time) and had great communication with me. My Account Manager was Robert Weston and I would like to thank him and all of his colleagues for designing our company logo.
Justin Keaney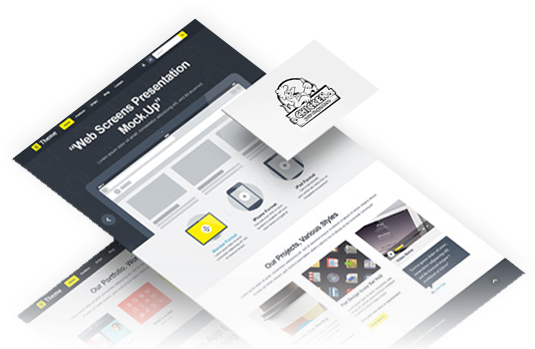 Ready to
begin


with your Project

Get premium design solutions by INGIC Design to create a winning impact of your brand. Stay in the limelight with engaging logos and websites.